Rapid Dominance Military Camouflage Camo Gi Jeep Beanies With Visor Knit Watch Caps Hats
Rapid Dominance Military Camouflage Camo Gi Jeep Beanies With Visor Knit Watch Caps Hats
SKU: RD-R604-UDG
Rapdom Military Camouflage Gi Jeep Beanies With Visor Knit Watch Caps Hats!
This jacquard camo knit hat w/ visor offers the warmth and versatility of a knit cap plus a visor to shade your eyes. Durable, comfortable, and made of 100% stretchable knit acrylic.
Once size fits most
Jacquard knitting
100% Acrylic
Snug Fit
Imported
This cap makes for an inexpensive gift for yourself or anyone else!
COLORS:
Universal Digital
Woodland Digital
Woodland
SHIPPING
We ship to buyers around the world.
Please take a moment to leave a review about your purchase and receive a coupon code as a thank you from us.
Customer Reviews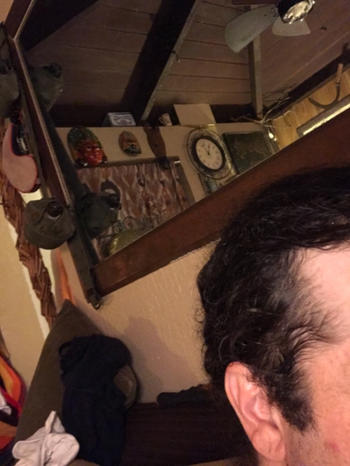 09/29/2020
I recommend this product
Never received Mind order
I would appreciate it if someone can contact me at (707)835-3132 my address is P.O. Box 571 Boyes hot springs Sonoma Ca. 95416 Mike Seda . Fill free to call me , hopefully we can still talk like humans and ,not half to do some automated message or like most company's an automated Email that you send everyone when there's an issue . I am looking forward to solving this issue thank you . Mike Seda
Mike S.

United States
03/05/2021
I recommend this product
Great Product!
I'm a photographer and love the short brim as well as the comfort & versatility of the hat...very warm and lightweight!
Anonymous

United States
01/18/2021
I recommend this product
Very warm
Got no problems, great price, fast shipping. A++++
Bill M.

United States
12/26/2020
I recommend this product
Great fit and warm!
Bought for my husband who has a pretty big head on his shoulders. It for him great and he says it's super warm.
Heather J.

United States
12/18/2020
I recommend this product
Great product
I love it fits great, keeps warm. Does the job.
Randall A.

United States
11/02/2020
I recommend this product
Perfect
Perfect fit, perfect shipping time, perfect price!
Anonymous

United States